A school that liberates the students and molds their talents, The Velammal International School (TVIS) is a unique institution in Tamil Nadu, setting new standards of education in the country, using state-of-the-art technology, art and a futuristic vision.
TVIS, under the Velammal Educational Trust (VET), is affiliated to the Central Board of Secondary Education (CBSE), and it makes sure the students are provided international standards in education while adhering to the CBSE guidelines. The school provides integrated programmes for National Eligibility Cum Entrance Test (NEET) and Joint Entrance Exam (JEE) with outstanding academic track records over the years. This makes them future-ready citizens with global standards in talent and vision.
This international residential school established in 2004, is located on Kolkatta-Chennai National Highway, hardly 25 km from Chennai city. A state-of-the-art facility with a sprawling campus of over 80 acres, TVIS is located in a soothing, green and eco-friendly locale, with a positive energy around, thus making the students feel at home.
It has air-conditioned smart classes and the teacher-student ration is 1:10, and only 25 students are admitted in one class. It also has a state-of-the art library, which has over 20000 books, journals, magazines, CD-ROMs and videos from across the world. Further, TVIS has many other facilities, and the best-in-class educators make sure the talents are nurtured in the classroom and outside. The students are also provided coaching in various sports and games, while ensuring their safety. All these cultivate a sense of belonging and camaraderie among the students, positively influencing their future.
The TVIS, which is the brainchild of Mr. M.V. Muthuramalingam, Chairman, VET, who built the group in memory of his mother Smt. Velammal, is managed by the next generation, comprising Mr. M.V.M. Velmurugan (CEO) Mr. M.V.M. Velmohan (Correspondent) Mr. M.V.M. Sasikumar (Director) and Mrs. Geethanjali Sasikumar (Director Academics).
"Our motto is not just teaching, but molding successful global citizens who can build a new world and give back to the society," quotes Mr. Sasikumar, the Director of VET.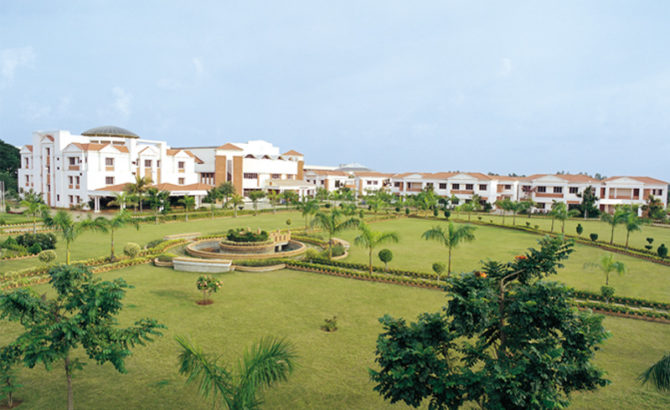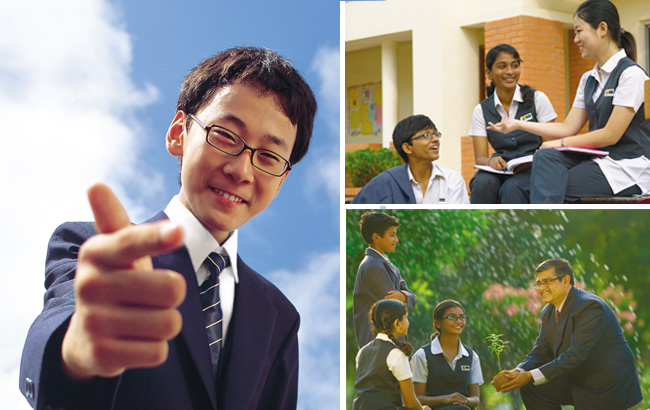 Newness in approach, Openness of enquiry, breadth of study, creativity in argument and invention, independence of mind, and ambition for real quality: these are the keynotes in our approach to education, and we hope our students will embrace them with energy. The pleasant relationship between student and teacher is vital to our success. We believe in encouraging intellectual and cultural diversity, and aim at developing our pupils' sense of responsibility towards the wider community.
When you are fishing in the ocean, you do not use a fishing line. You spread a net. Similarly when the students are being prepared for global challenges the education and curriculum too needs to be global. Everything about The Velammal International School is the international facilities, infrastructure, course, curriculum and teaching. It is therefore not surprising that the students too are from different parts of the globe. We at TVIS have students from 18 countries. The school stands out with complete nurturing care, emphasizing on the all round development of the student. The futuristic curriculum lays equal emphasis on academics and personality development.
The campus is scientifically planned, artistically designed and precisely constructed to meet the demand in grooming the global Citizens. At Velammal, the thrust is on providing education that is based Indian values while cultivating a global outlook. Constructed at a cost of INR 700 million and no efforts spared, this self-contained 70 acre fully air conditioned co educational residential campus has facilities that match the international standard and offer education from grade II to grade XII.